Environmental clean
Clean the loft space and disinfect after infestations i.e. rodents, pigeons etc., including loft insulation. Trauma cleans. Deep clean of unwholesome properties.
Property and garden clearance and cleaning
Clearance of properties where there has been hoarding. We have carried out many projects over the years for Environmental Health and Social Services as well as local councils and housing associations.
Clearing ready for re-letting/ sale / restoration. Deep cleaning of verminous properties. Clearing of rubbish from the garden. Clearing of overgrown vegetation.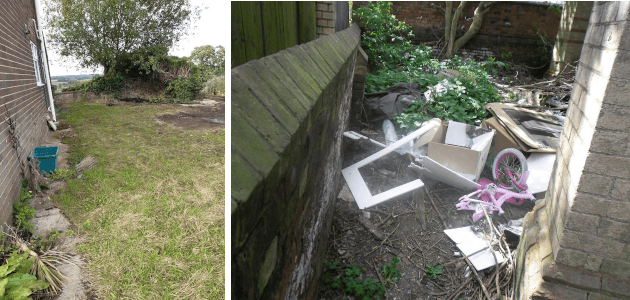 Fire and flood damage property clearance and cleaning
Removal and disposal of damaged contents - Critical first stage cleaning ready for restoration to begin.
DJ Cleaning can dispose of unwanted household chemicals for example, weed killers, paints, paint stripper etc.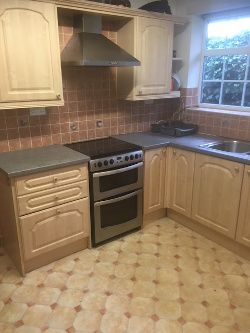 Guano
D J Cleaning Ltd can safely remove and dispose of pigeon waste, pigeon carcasses, nests etc. clean down and disinfect the area leaving a clean and safe working environment. Click here for more information
Asbestos removal
DJ Cleaning can removal all types of asbestos from commercial and domestic buildings. Click here for more information
Hazardous waste removal
sharps
paints
oils
dog waste
clinical waste
asbestos
guano
Emergency clean up of bodily fluids
animal cadavers
Trauma cleans